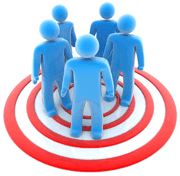 PixFuture offers Internet Advertising solutions to businesses, agencies, and online publishers worldwide in 25 languages.

We connect Advertisers with their Audience across any form of digital media, using its massive local presence to deliver appropriate messages to the right audience, through the most relevant digital channels.
Founded in 2008 and headquartered in Toronto. PixFuture services leading brands worldwide.
With enormous reach, cross platform capabilities, and technology, PixFuture can exploit the full capabilities of Internet Advertising, positioning itself as a leading entity in the new age of digital advertising, and make it the platform of choice for any advertiser looking to connect with its audience across media channels.
Core Values
- Result
- Customer Support
- Security
- Teamwork
- Innovations