Changing Advertising For Good
Programmatic ad management of the future. We help publishers to be ahead of sales and ad operations.
Programmatic Technology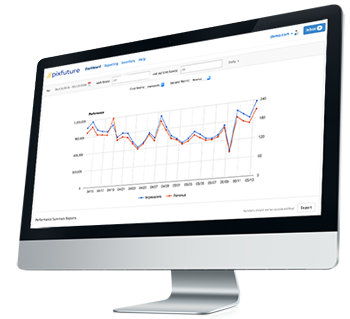 For Sellers
PixFuture is the only company of its kind run by publishing veterans. We've walked in your shoes, we know the right questions, and we're better prepared to help you meet your goals by using our SSP for video & display ads. Learn More ›
For Buyers
PixFuture is a globally focused online advertising solution provider. We take care of ROI and provide only premium publishers and flexible pricing models. Maximize the effectiveness of your ads. Get Started ›
Premium Publishers
Join 1,100+ premium publishers across the globe. A single point of access to the whole buyer ecosystem. Maximizing your revenue starts with maximizing your access to demand. Through PixFuture you connected to every major industry Demand Side Platform (DSP), agency trading desk, ad network and over 1,000 direct advertisers managed by our team.
Reputable Advertisers
40,000+ monthly campaigns reaching an audience across publishers' inventory. Target inventory audience across hundreds of premium sites, leverage data from demographic, semantic, behavioral and contextual sources, and reach the users you want across a variety of geographic criteria.