How publisher can increase CPM revenue from PixFuture ads
---
Tip 2. Use tags at first served impressions for visitors or hardcoded into the page.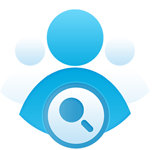 Place PixFuture ad tags as high up in your waterfall (*) as possible. This way we don't get trapped in iFrames and pass on all your good inventory. First served impressions help to increase monetization and attract more premium campaigns with higher CPMs (**). The more transparent your inventory is, the more attractive it is to advertisers.
* Waterfall – chain of tags from ad networks connected using pass-back/backfill technology.
** CPM – cost per thousand impressions of ad unit.